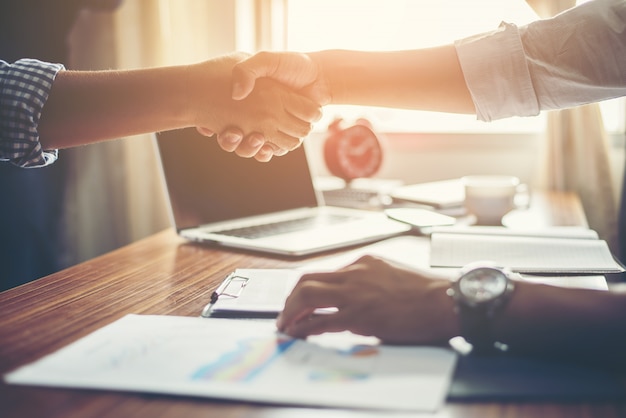 Sorting out taxes requires the right level of capable and dedicated work.
Before finding the perfect person that will deliver the necessary level of analytical expertise, it is important to do some research and ensure that you find the right person for the job.
If you decide that your taxes require an accountant, you're going to want to put in some consideration. There are a few factors that are integral to this process.
The location of the accountant, the kind of finance that they are most skilled with, and just what kind of tools and programs this person uses.
You will also want to weigh up their fees, as you don't want to add too much weight to life's already economically-demanding bills.
The perfect accountant will cut your expenses while simplifying their processing.
Finding the Right Communication Channel
In terms of location, how important is it that you meet face to face with your accountant? Do your taxes require intimate and comprehensive communication, something that cannot be achieved through online correspondence?
While many of the more modernised accounting firms have developed sophisticated cyber systems capable of efficiently auditing complex orders, your needs may be too personal to risk the possibility of miscommunication online.
That being said, the current software available for remote financial guidance has become very sophisticated. You can now work almost alongside someone, with programs that allow both sides to see exactly what each person is doing, working in a mirrored fashion.
Some clients may require their accountant to attend meetings and the like, and many financial or legal transactions require the presence of the accountant.
If this is the case, then you will definitely need to go local. Whoever you choose, ensure that they are well grounded in the particular financial department you need help with.
This means hiring a legitimate Chartered Accountant, someone that has the proper tertiary-level education, and has enough experience to possess a credible standing.
There are also various courses or programs that Chartered Accountants can add to their portfolio, further boosting their validity.
When to Bring Someone In
Integrating a professional from the get go is generally a wise move. Having someone to guide you through the conceptions of your financial ventures is far better than bringing someone in halfway through.
This can be especially true if you find yourself in a tricky situation, which an accountant has to now try to solve, something which could very easily have been avoided by a preemptive hiring.
It all really depends on the complexity and needs of your taxes. Your personal, home-based taxes might not require the best of the best; you might not even need to hire a chartered or certified accountant.
This won't generally be the case with a big business. In this instance, you will probably want to bring in someone talented and experienced, especially if your business requires auditing.
You really want to comprehensively think through your finances. Just how much money you're going to need to spend on an accountant's services should be something you are confident about.
In any case, having an accountant on your team can do nothing but make your life much easier.
For more information about our accountancy services, visit here.